Free book on forgiveness, on John Calvin and Answers to Important Questions about the Bible -- Total of Four E-books all Free for a Limited Time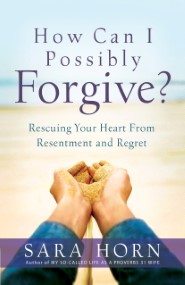 Free for a limited time!
How Can I Possibly Forgive? Rescuing Your Heart from Resentment and Regret
by
Sara Horn
Scroll down once you hit the link and the page loads to put in your email to get the book for free via email
Free e-books on John Calvin (free through 07/11)
Note: these are from a Reformed perspective. If you are a dispensationalist, keep that in mind.
They are selling this book for $17.99 and for short questions that collect some info from you, you get it for free. The questions will take you from one to two minutes.
It answers important questions about the Bible raised by Christians and non-Christians alike.

To download the e-book, simply click the link and fill out the short questionnaire by July 14.